Superintendent
Welcome from the Superintendent. . .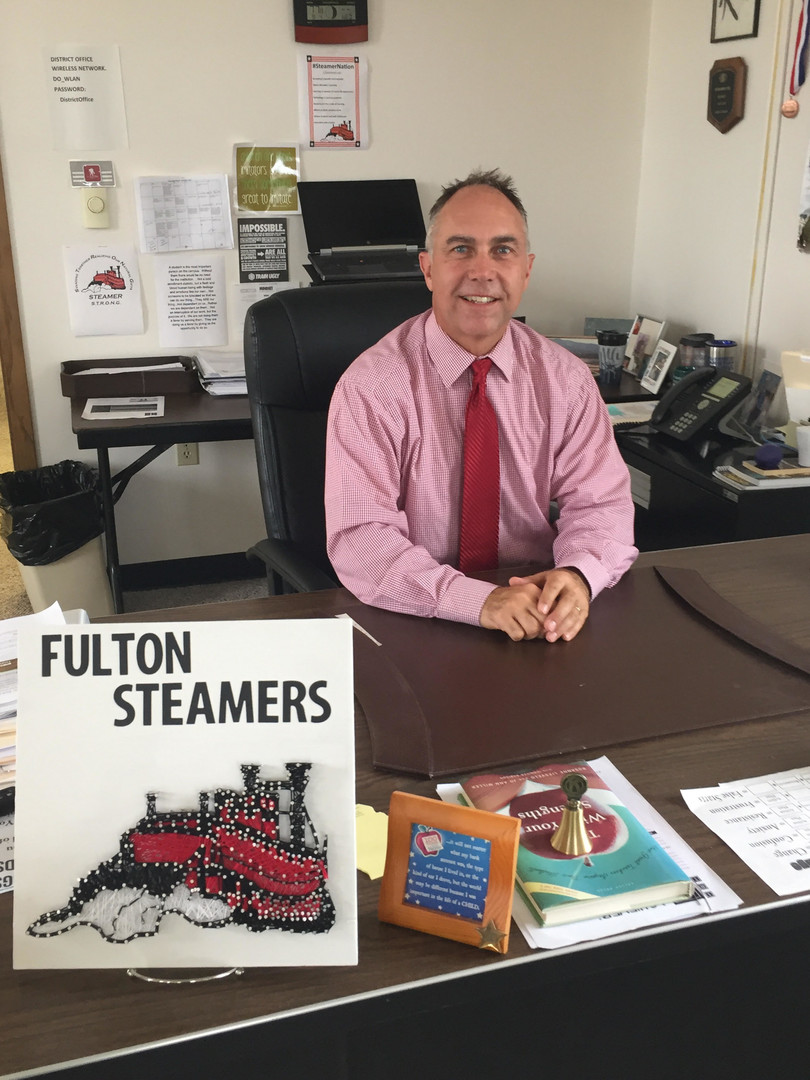 Dear parents, guardians and community members of the River Bend School District,
It is with great excitement that I welcome you to another year in the River Bend School District. I enjoy hearing from and interacting with parents, community members and students, do not hesitate to call, email or stop by the district office if you have a question. Our goal is to serve the community and provide the best education we can to each child.
Core Values for a World-Class District: Servant Leadership in Action
Build Trusting Relationships- As the district leader I will be out in front connecting, caring, and supporting all district staff members. I will expect that all others in the district demonstrate the same care and concern for demonstrating professionalism with other staff members, students and parents. Building trusting relationships allow all stakeholders to invest together in each decision.

Decision Making Supported by Data- District leaders make difficult decisions each day and need to support those decisions with data. The School Board will support their decisions with data. The teachers will make decisions about curriculum, instruction and student achievement based on the best data available. Students will be given the opportunity to read and understand how to improve their achievement using data. Parents will be given the latest data to show that their sons and daughters are growing academically. Financial decisions will be better when they are constructed and supported with data.

Integrity Will Be the Foundation of Every Decision- Trusting relationships with students, teachers and parents will be based on integrity. Integrity and openness will guide all Board, central office and school practices. The community, parents and students will have full access to information. Financial practices will be laid out for the public to see and ask questions about. Keeping the public informed through monthly newspaper/web articles will build trust.

Maximize the Learning Process Through Shared Learning: Shared learning experiences will guide the Board, central office, teachers, and students. The Board of Education will make decisions based on shared information from all stakeholders. The Central Office staff will seek the input from teachers, parents, students and others as they lead and guide the district. Teachers will work together in professional learning communities that focus on student improvement. Students will be given opportunities to work in collaborative teams that produce highly effective decision making.
Please feel free to contact me with any questions at 815-589-2711 or email dhogue@riverbendschools.net Darryl Hogue, Superintendent River Bend CUSD #2 The River Bend Community School Unit District #2 is committed to providing educational opportunities, programs, and activities for all students in a safe, positive and caring environment. River Bend Schools serves students from Albany, Fulton, Garden Plain and Ustick, IL.
Dr. Darryl Hogue,
Superintendent River Bend CUSD #2