Welcome!
River Bend School District Mobile App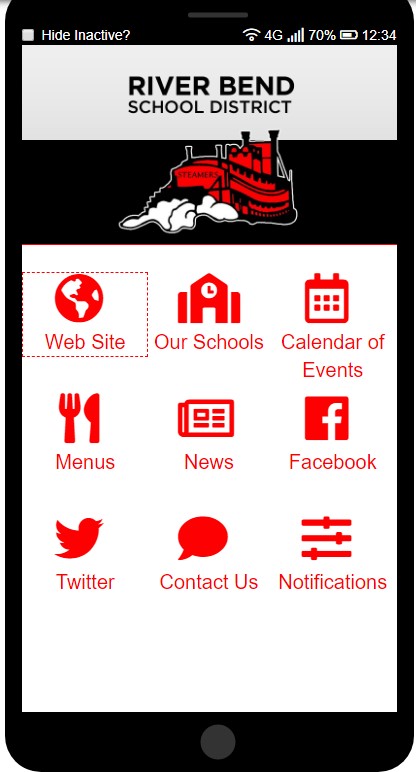 Welcome to the River Bend Schools' web site. The site will continue to evolve and keep you up to date on important school activities and information. It is our goal to keep the content fresh and exciting!
Mobile Access
We are excited to tell you that the new web site is adaptable for viewing on all mobile devices and that you have a choice on your viewing preference.
The next time you view our website on a tablet or smartphone, our web site will automatically detect your mobile device, display the mobile view and will remember it each time you return. If you change your mind, look for the Full Site/Mobile link on the footer of the web site to toggle back and forth.
We've refreshed the content and tied it all in with our social media activity, as well as introducing fresher and more dynamic pages for our different schools.
Calendars & Events
You will be able to find a calendar for each school listing that schools events and activities. You are able to print and you'll are able to sync them to your personal calendars. We want our parents, students, staff members, and community members to be connected and know what we are doing.
Continuing Development
The site gives us a fantastic platform to build on as we aim, as always, to continue to develop our site. We welcome any feedback and thoughts through this email: twade@riverbendschools.net