Steamer Suite Info
Introducing The Central Bank Steamer Suite!

Support and watch your Steamers like never before! Central Bank has sponsored the room that overlooks the East Gym. The Central Bank Steamer Suite gives our Business and Culinary Arts students the opportunity to for an authentic work experience by renting the space during home events. Business students will finalize the details of reservation requests. Culinary Arts students will provide the cooking! The winter sports season is quickly approaching. Reserve your date today!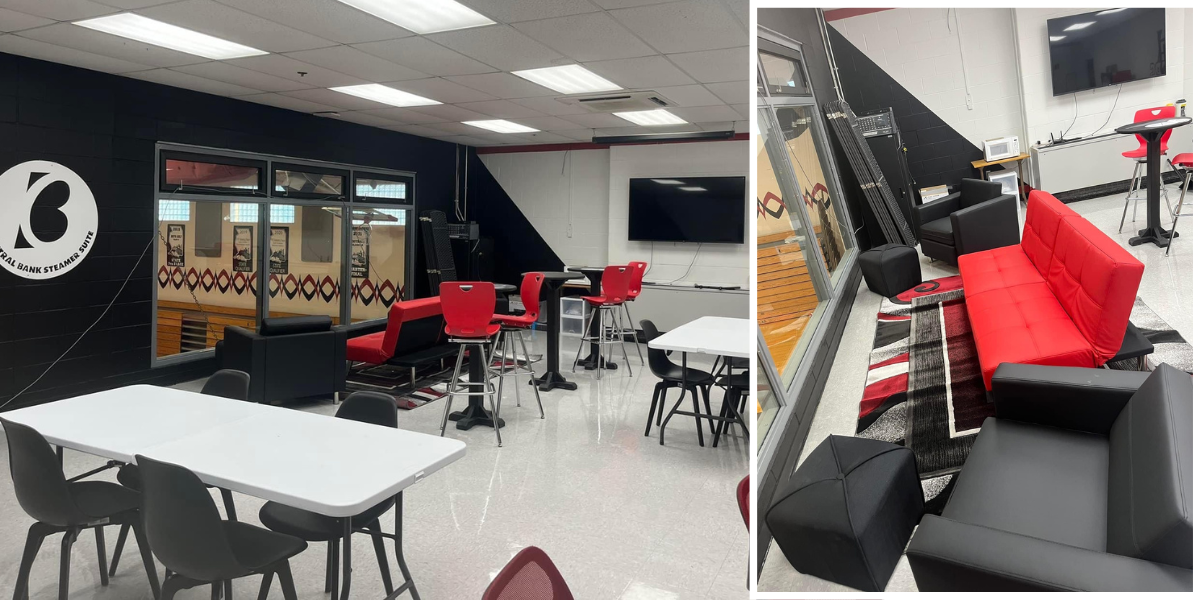 Follow this link to see when the Suite is available for booking! 22-23 Central Bank Steamer Suite Home Events
To reserve The Central Bank Steamer Suite and see pricing information, please click the following link: https://forms.gle/cScG5TSGrgbGAUZWA
All money generated will be reinvested in our students!
For more information you can contact us at our email address: steamersuite@riverbendschools.net